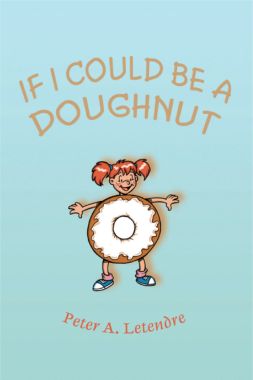 Copyright © 2008
Peter A. Letendre
Illustrations © Marci McAdam
If I Could Be A Doughnut by Peter A. Letendre is a book of humorous poems that will inspire and delight children. This diverse collection has funny verses exploring the imagination of the young, enchanting nature poems featuring creatures large and small, and captivating tales of the wild frontier.
Some poems challenge children to ponder overcoming adversity and enjoying life. Others will cause young readers to giggle out loud with their surprises, rhymes, and jokes.
Amusing black and white illustrations charmingly capture the spirit of the poems.

See Doughnut tidbits...